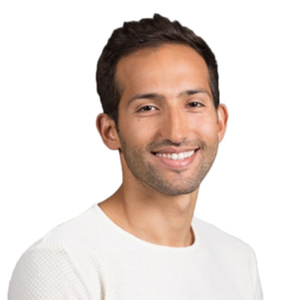 Tarik Berrada
Special guest
After six years in research and development for advertising algorithms as machine learning engineer, like in a very famous advertising French company Tarik co-founded in '19, and built a strong and powerful optimization engine. He and his team built this enginem in less than four months as their first fully automated solution. His engineering background working on optimization algorithms helped him have a clear view on how Amazon algorithms and internal auctions work. His real expertise is knowing how Amazon algorithms are working internally, how their internal auction are working, because all these complex systems are the same between Amazon ad words and Facebook advertising.
Tarik Berrada has been a guest on 2 episodes.
February 5th, 2021 | 40 mins 13 secs

In this episode, we have a very special guest. He has been a PPE speaker before and people absolutely went crazy over his last speech at PPE 1.0. Because of that, we have brought him back! Tarik Berrada Hmima is an expert of delivering complex data-based solutions and is passionate about using technology to solve challenging business problems, building world-class AI-based tools. His agency helps both startups and large companies maximize profit from Amazon advertising using state of the art Machine Learning algorithms. Dive right in and learn more from Tarik, the certified AI specialist for PPC.

May 20th, 2020 | 30 mins 24 secs

When Howard sees some talent that would be very interesting for his masterminds and events, he remembers them. And for our guest today, Tarik Berrada, Howard was very interested in what he had to do, say, and what he's all about. In Amazon today, there is a new reality, a new frontier, and this guy is leading the forefront. The Professor would say that Tarik is among the leading top AI specialists for PPC. So we've got Amazon algorithms, traffic, and a bunch of other topics that we're going to jump into here with our special guest.