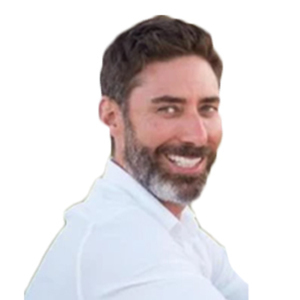 Craig Romero
Special guest
He first started selling on Amazon back in 2012, as he had just recently exited and sold a small software company he and his partner had put together back in 2010. He has digital marketing experience for almost 20 years now. In 2012, he decided to to dip into e-commerce and learn as much as he could in order to learn Amazon. After about six months, he felt pretty comfortable. Through the data mining software that he had developed in his previous company, he was able to capture market trends and thrive on Amazon. With the success that he had on Amazon, it captured the attention of of retail buyers and of distribution partners. Now, he is one of the top Amazon sellers with an estimate for 40 million US dollars in revenue.
Craig Romero has been a guest on 1 episode.
June 4th, 2020 | 43 mins 38 secs

We are here with another handpicked speaker for the Professor's Pandemic event, Craig Romero, a 40-million dollar Amazon seller, to teach you the strategies and tactics used by underground sellers that are making around tens of millions of dollars a year. Howard was excited enough to go visit him down in the magical and mystical land of Texas, and until now, he still recalls how much money this guy makes on an annual basis. In this episode, he will share how he ranks his products, grows his products and brands, and selling it from start to finish.