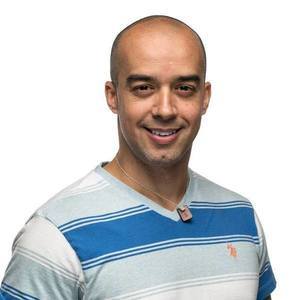 Anthony Lee
Special guest
Anthony Lee is a humble servant to the e-commerce gods. He started in Amazon on 2014. Since then he has not only been a seller, but he has also worked for some of the biggest software companies in the space and have taken on over a dozen clients ranging in size from small to big. He learned a lot from working behind the scenes and developing software that actually analyzes all of the data that Amazon sellers generate and turns it into something usable.
Anthony Lee has been a guest on 3 episodes.
January 26th, 2021 | 38 mins 26 secs

We have our foremost number one guest on this podcast. He is a return speaker who has spoken in both PPE 1.0 and PPE 2.0, and a lot of people just went bananas for the priceless information he has shared. He is constantly testing and constantly trying new things, and in this episode he is ready to talk about what he's been working on for the past three to four months. With a mind set in collecting data, analyzing data, and learning how to rank best on Amazon with the current actual conditions, with a world of data and algorithms at his fingertips, Anthony Lee is definitely an Amazon genius. Tune in as he has the power of articulating complex concepts and latest trends and insights in a clear way.

October 9th, 2020 | 39 mins 31 secs

The guest we have on this podcast is going to be a return speaker as a lot of the things that he did in the actual first mastermind were highly coveted information that people just went bananas for. Everybody that basically went to the first mastermind wants to hear what this guy has to say, because he's constantly testing, and constantly trying new things. Anthony Lee is a genius in collecting data, analyzing data, and then learning how to rank best on Amazon with the current actual conditions on Amazon. And in this episode, we are going to learn more about that.

May 15th, 2020 | 31 mins 40 secs

The big question on this episode is, what are the smartest marketers on Amazon actually doing through this crisis in order to enrich their businesses in the next six to 18 months? That is the focus of today's talk. Our podcast guest is one of the brightest minds in all of Amazon. And, let's face it, he has to be because Howard handpicked this guy to speak at his all-new, brand-new, Professor's Pandemic Event. He was in Amazon since 2014, and still to this day, he's still involved and he's always predicting and analyzing algorithms. He's one of the smartest guys that lasted this long and truly become a seller, one of the big sellers on Amazon, Anthony Lee.